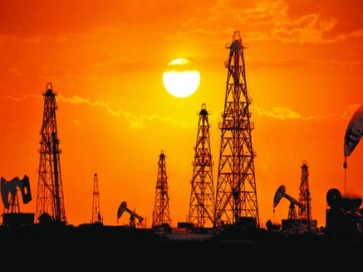 S T & C Oilfield DMCC is a DMCC Free Zone registered company in the UAE. With our head office strategically located in Dubai, the regional hub for the Oil & Gas Industry, we are well placed to cater to the demands of our valued Clients covering the Middle East, Africa, Asia and South America.
S T & C Oilfield is a professionally managed oilfield services and drilling rig equipment manufacturing, engineering & supply company providing complete drilling rig packages, drilling equipment, handling tools, tubulars, downhole tools, well control equipment, power systems, oilfield related parts and accessories to the onshore and offshore oil & gas industry.
S T & C Oilfield in a Joint Venture Agreement with FD Petrol Group Company, China and is setting up a facility, Feida Industries FZC, in Hamriyah Free Zone in Sharjah, UAE for manufacturer and supply of Rig Camp Porta-cabins, Mud System tanks for Rigs and other steel/structural works for the oilfield services. The facility is equipped with warehouse, steel fabrication yard etc.
Our group company FD PETROL GROUP COMPANY, in china is API & ISO certified and one of the leading manufacturer for solids control equipment, drilling waste management, oilfield camp, since year 1995. Moreover, it is also a factory designated by CNPC, SINOPEC and CNOOC for high-standard camping house, color steel structure building, solids control system and equipment, drilling waste management system, MCC system, standardized circuit at well site, drilling rig package for exported drilling rigs.
S.T.& C. Oilfield has been appointed as the authorized dealer and authorized Service Centre in Middle East for SJ Petroleum Machinery Co. for their Land Drilling/Workover Rigs, Well Service Equipment – Cementing Units, Acidizing & Fracturing Units, Coil Tubing Unit, Snubbing Unit and High Pressure Fluid Control products.
In past, through our partnership with M/s. Rong De Chang Oilfield Technical Services in China, we have gained valuable experience of operating five drilling rigs in Qing Hai oilfield in North-West China. This drilling operational experience has given us an in-depth knowledge into the requirements of the drilling industry and deep understanding of the challenges within the Oil & Gas Industry.
Earlier, our group company M/s. S.T. & C. Integrated Services DMCC registered with Dubai Multi Commodities Centre (DMCC), UAE had the agency agreement with M/s. Hong Hua Oil & Gas Services for providing drilling rig services with Baker Hughes in Iraq.
Through our offices in China and UAE, we are poised to provide our expertise into the Chinese oilfield equipment market, giving our Clients the quality assurance, reliability and product support required to achieve the desired competitive advantage.