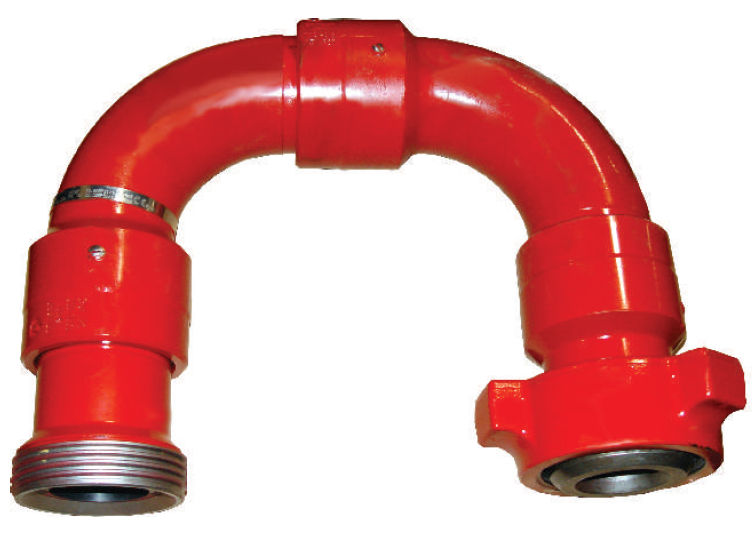 Swivel joints with integral ball bearing, manufactured on the basis of technologies from FMC.
Various models of swivel joints available, suitable for normal or low temperature, or H2S environments, Sizes ranged from 1″ to 4″ and working pressure range from 2000psi~20000psi.
​Long and short radius swings available. Long radius swings can minimize fluid shock and has better performance of resistance for scouring and erosion. And short radius swivel joints for low pressure operation due to limited installation space.