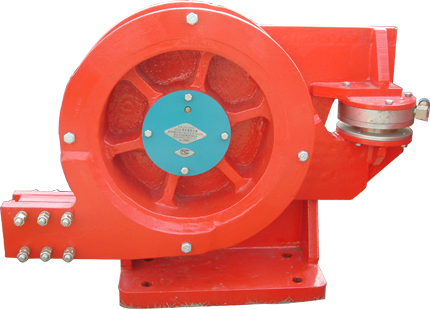 Deadline Anchor is a mechanism that converts deadline pull force of a drilling rig into hydraulic pressure signal through a pressure sensor, and the pressure signal is transmitted to weight indicator that is normally located in driller抯 cabin or on driller's console.
Deadline anchor is one of the important components of weight indicating system. It is used together with weight indicator and recorder.
​The deadline anchors conform to API Spec 8A and PAI monogram permitted to be used.
Product Specifications For Dead Line Anchor
| | | | |
| --- | --- | --- | --- |
| Model | JZ41A | JZ34B | JZG20 |
| Max. Deadline pull | 410kN | 340kN | 200kN |
| Pressure sensor model applicable | JZG72.3-6MPA | JY248A | JZG18.1.5 |
| Output pressure of deadline anchor | �1%F•S | �1%F•S | �1%F•S |
| Drill line suitable for | 38mmOD | 35mmOD, or 32mmOD | 29mmOD, or 26mmOD |
| Dimensions (mm) | 1290 x1240x440 | 1205Lx1095x400 | 1060x762x365 |
| Weight, approx. | 1150Kg | 1000Kg | 550Kg |